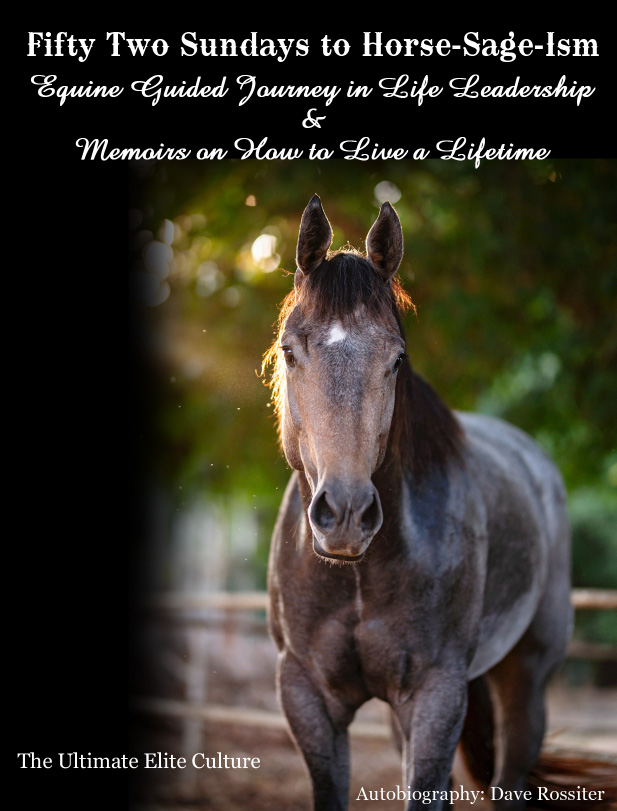 One of my favorite past times is sharing stories of my many life experiences.  In my first book, called "Foundations", I shared several of my stories and experiences growing up with horses, and the people that had a positive impact in the early years of my Horsemanship Journey.
My new book, "Fifty Sundays to Horse-Sage-Ism" is a continuation of stories and experiences in my Horsemanship Journey as well as how my relationship with horses totally changed my life in the most positive way I could have ever imagined.  It is this positive change that I want to share with you in hopes that it will inspire you to take action, much like I did, and positively change your life, by becoming your own Life Leader.
The book, when completed, will be required reading for everyone participating in the various programs we offer via our "Life Coaching Academy", and Horsesensible Horsemanship.  And for non-participants, horse person, or non-horse person, I hope you find the book entertaining with a touch of good old-fashioned humor.  And maybe, just maybe, it will get you thinking about whether you are living your best life possible.  If not, it is never too late to change.
The book is set for final release in October 2023, however by popular demand we are making it available to you to read in rough draft form as each new chapter is completed each week and posted below in PDF form below.   If you would like to be notified of chapter updates, please provide us with your email address below.
Thanks
Dave