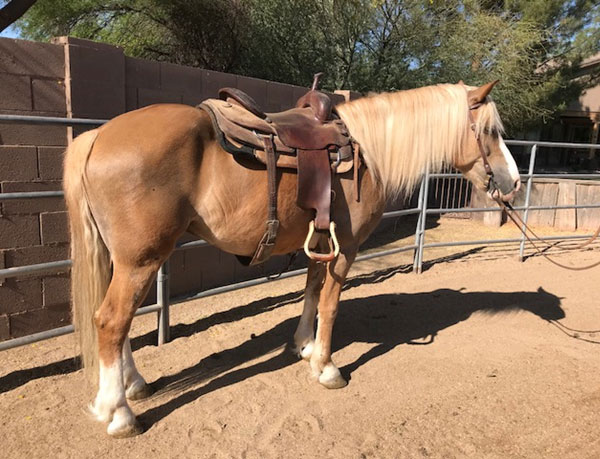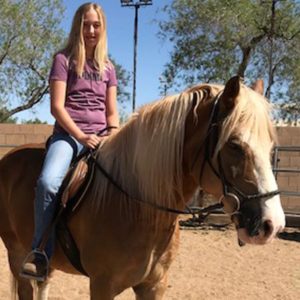 Stanley is a 13 year old Haflinger gelding that has been with us for well over 3 years.  He came from the Windy Hill Ranch in Ohio that is well known for buying Haflingers from the Amish and finding them new homes.  The Amish used Stanley primarily for driving purposes.  Windy Hill's Amish trainers put a basic handle on him in addition to doing trail and desensitizing work with him.
During his time with us, Stanley has been used extensively as a school horse for our Journey Members both for groundwork and in the saddle.  He is excellent on the ground, and has become a pretty solid saddle horse advancing to our Sweetwater bit and currently advancing through Level 2 of our 35 Step Training Program.
Stanley is an excellent prospect for Cowboy and Western Dressage.  He would also make a great all around trail horse including Equine Trail Sports competitions.  Stanley is no longer in our School Horse rotation, with his training now focused on going through our 35 Step Training Program, Desensitizing Checklist and Cowboy Dressage Training.
Stanley can be seen in our Journey Member Videos, as well as our On-line Training Site.  We are currently working on new videos of Stanley including Cowboy Dressage Walk Jog Test 3.  We will have these videos available soon.
If you have an interest in Stanley please contact Dave at 602-405-1652.  We currently have Stanley priced at $5,500, which is subject to change with additional training.
Videos Coming Soon!